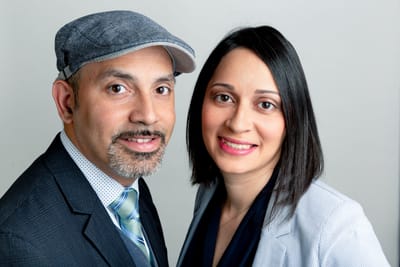 A place where community, collaboration, culture & character are cultivated. This was what Abdiel & Rosemary Ruiz had envisioned when they started planning to build a Professional Office Suite Building, in the city of Cedar Hill, Texas. This was a natural instinct in the reality that they both have been given a God-given passion and mandate to assist others (business owners & individuals) in setting their financial houses in order through teaching money management, stewardship & accountability.
Both Abdiel & Rosemary Ruiz own businesses in Cedar Hill, TX. Mr. Ruiz is the founder/president of Ruiz Financial Solutions Ltd. Co. (bookkeeping, financial consulting, & tax preparation firm) where he equips over 250 small business owners and/or individuals daily with the financial solutions to build their business and legacy with a solid financial foundation thus increasing profitability, growth and expansion. Abdiel has trained entrepreneurs, non-profit leaders and small business owners how to effectively run their businesses and financial households with integrity, dignity, and godly character in order to bring their spending, savings, and surplus into alignment with the disciplines of faithful stewardship.
Mrs. Ruiz is the owner of Ruiz Insurance Services. Founded in 2013, Ruiz Insurance Services is a leader in providing quality protection for hundreds of individuals, families and businesses throughout our state. Her team focuses on providing superior customer service and low rates along with there ability to understand customer's coverage needs is what drives the success of the agency. By offering world class protection for Auto, Home, Health, Business, and Life Insurance, they make sure that you're covered today as well as in the future so that you can focus on what is important to you and your family.
Mr. & Mrs. Ruiz celebrate God's blessings by joyfully raising Kingdom Champions and next generation leaders Jasmin, Victoria, Matthew, Madeline & Timothy.
"My wife and I have long-term investment in the growth of our community and the relationships we have with the people of Cedar Hill. That is why we live, work, and worship in this wonderful city."